Kaj to vsi po dveh vozite ali kako?

Get low, no matter how
Ma ko se avto v ovinku nagnije, je isto ku da bi po dveh kulah vozu

Pretrdo vzmetenje mogoče?
Ne bom pametoval kaj je najboljše...
Ampak tisti ki se s tem ukvarjajo, in to uporabljajo... So mi vsi rekli lamelna!
Sam sem vgradil 40% ZF-ovo lamelno, in zadeva dela top!
Ko zadeva zagrabi je zaradi rampe ( rdeč krogec na sliki) zapora progresivna, torej več kot je trenja na tla...
in več kot je navora s strani motorja... križ v šperi potiska na rampo ki posledične še bolj stiska na lamele...
Večkrat sem govoril o tem tudi z Grošljem... tudi on pravi da je lamelna 40% najboljša za vozen avto...
in za potegnit ven iz ovinka počrez....


Ampak te morem opozorit.... ko dežuje, kliči taksi!

Fora je da ob dežju se seveda trenje med gumo in cesto zelo zmanjša... in špera prevlada!
Kljub temu da je samo 40%... je potem efekt v dežju kot da je 100%....
V mojem primeru je verjetno precej vplivalo da so bile pnevmatike že par let stare....
Potem je prevelika prenapetost v šperi, če blokira po dežju ali pa menjaj gume

Get low, no matter how
Ja vidiš, jaz sem včasih vozil (ko so bile še avstrijske tekme na mokrem) le brez prednapetosti. Ko mi je enkrat odneslo ohišje lsdja 2dni pred Melk-om, sem gor nataknil švaskota. Prvi ovinek sem pri 160 letel rikverc proti ograji...lol. Res mi ni jasno kako so se ljudje lahko furali s švaskoti okoli

Drugače ja, veliko pomeni trdota avta, jaz rwd zdaj vedno rad bolj na mehko nastavim...Posledično so zadnji bcikli tudi bolj na tleh
Posts: 2728
Joined: 18 Oct 2010, 22:06
Avtomobil: 1972 Datsun Fairlady Z
Location: Ljubljana
Contact:
Evo razlike v sliki:
Suretrac: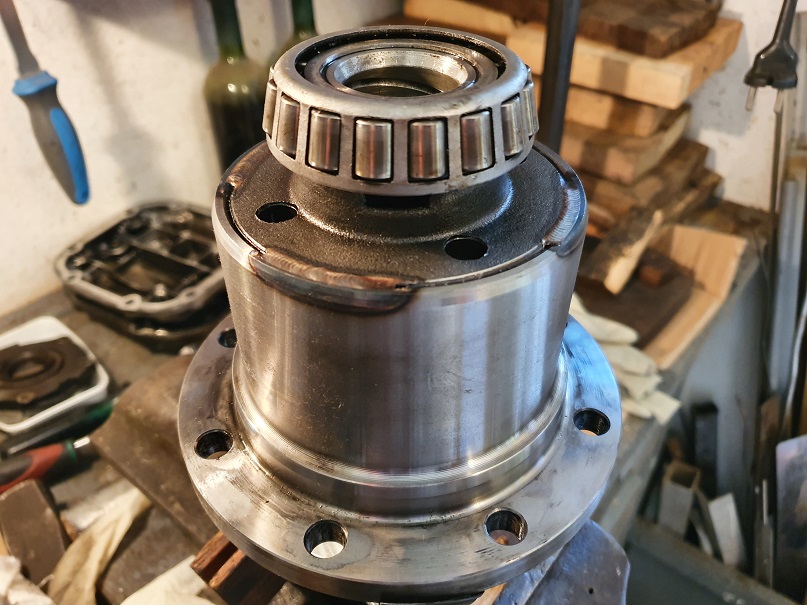 Torsen: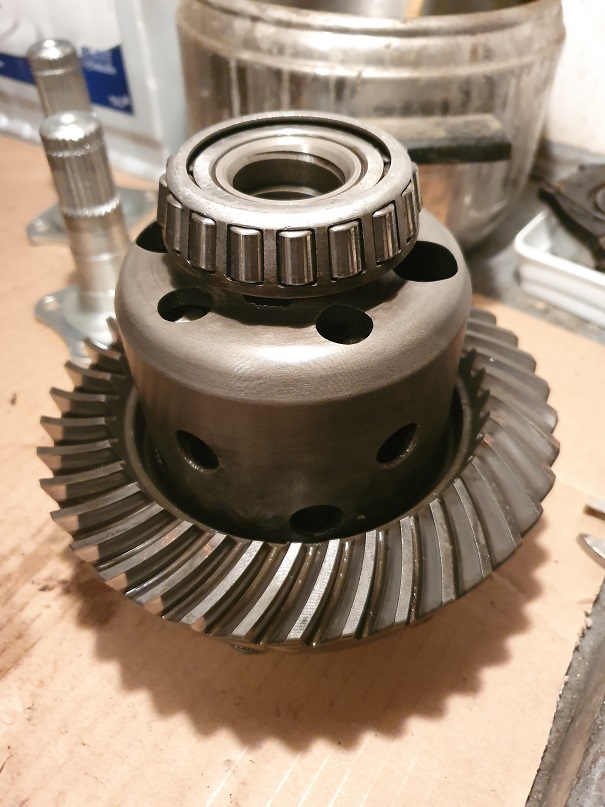 Torsen - tu se vidijo zobniki: