Je bil že čas da se odpre tema na to temo, where the shit (magic) happens.
Bom začel kar jaz, taka je bla garaža leta 2010, malo potem ko sem se vselil.
Teden nazaj sem naročil garažna vrata (€€€), tako da bom zdej končno zadevo update-al.
Prejšnji teden sem naredu konstrukcijo za pult (skoraj 4m2).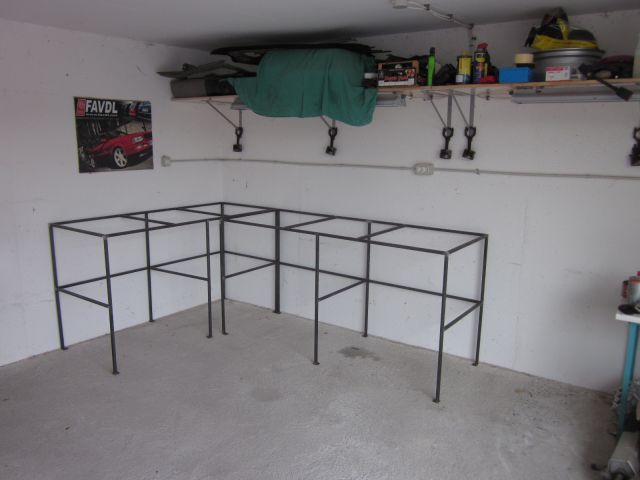 Dejte mi svetovat s čim premazat tla. Zdej je srov beton...