Posts: 2371
Joined: 16 Jan 2014, 16:50
Avtomobil: BMW e21 315 82', Kadett C 1.2N/S 78', BMW E30 318i 87'
Location: Novo mesto
Contact:
O zakon!
Maš pa krompir!

Posts: 265
Joined: 08 Sep 2016, 01:03
Avtomobil: Alfa Romeo 164 3.0 V6 12V QV
Location: Brežice
Contact:
Odlično! Pol je iz slik zgledal precej bolj hudo, kot je blo v resnici

Pride to še s kakim flexhone za mrežo?
Alfa V6 POWER!

Alfa 164 3.0 V6 12V "QV"1988
Alfa 156 SW 1.9 JTDm 2005
Alfa 164 2.5 TD 1993 - ex
Alfa 164 2.0 TS 1991&1989 - ex
Alfa Giulietta 2.0 1974 - ex
ja še eno stoto mora pobrat, to bo verjetno s honanjem dobil ven...
coool

sam iz slik je rez zgeldalo OUCH

zaj pa zgleda res fajn,
jaz bi kr take pustil, samo zato ker tako fajn zgledajo

po eni strani sem upal da bo treba drugo brušenje da se še malo poveča kubatura

Raje tlak nabij, bo več kot tisti en ccm

Get low, no matter how
ders no riplejsment for displejsment

po mesecu in pol čakanja sem končno dobil bate, in to celo ne prvo brušenje, ampak drugo, ker bi za prvo moral čakat še ene 3 tedne.
tako da bo zdej 33ccm večja kubatura

aja pa kovani so kar original niso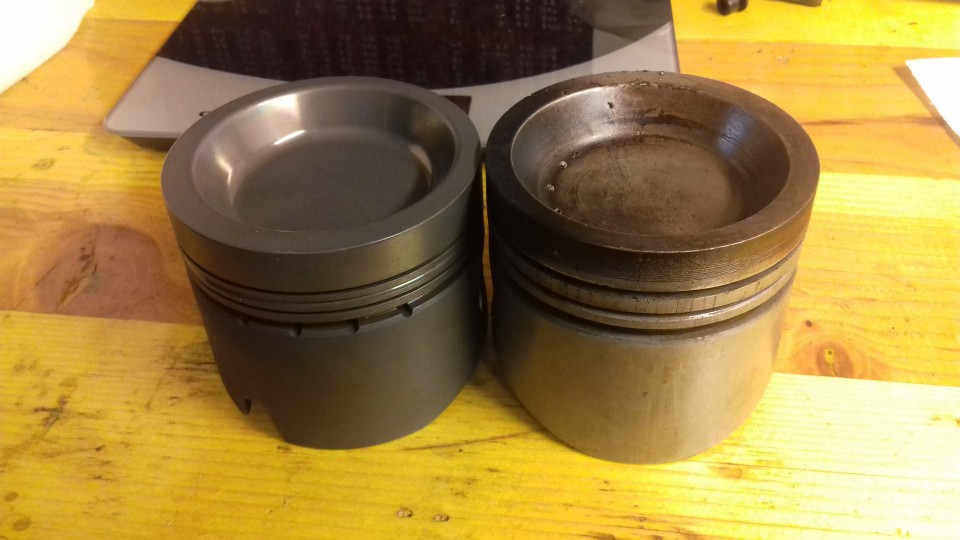 $küll wrote: tako da bo zdej 33ccm večja kubatura

aja pa

kovani

so kar original niso
Turn up the boost!
Petarna!! Oblika zgleda kopija v nulo. Kaj ima to za nene nanose? Je kao nek nikel al krom gor po vrhu. In nek teflon ali dlc proti obrabi? Kako zgleda od znotraj- daš kako sliko?. Teža?

Čaki,zadnjič je brusu na 1 br.? More pasat še enkrat. In fino?